A perfect shot glass to drink homemade limoncello!
• Mery Barrasso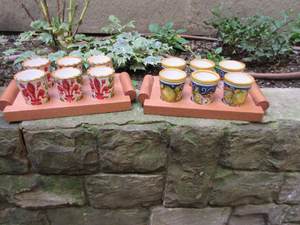 We Italians love to make limoncello at home and everyone has his recipe that basically consists in putting in alcohol the peels of lemons and then add water and sugar. However the most important ingredient is "lemon peel" and so we prefer lemons that come from our territories. As we can imagine the limoncello comes from the tradition of the south part of Italy, it seems that from the various tales handed down in the noble families of Campania, my homeland, the famous liquor from the yellow color is always the perfect end of dinner with friends . There are...
---
• Mery Barrasso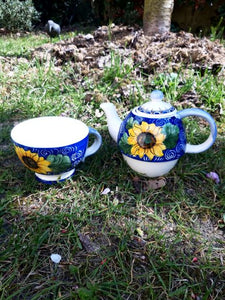 Stay at home in a period like this linked to the pandemic does not help to eat in a moderate and regular way, even more the Easter period has led us to exceed with some foods and desserts. To recover physical form it is very important to do exercise even in the house or simply take beautiful walks every day; I can tell you from my experience that all this requires constancy and a certain determination but after passing the first stage you can not do without because you will feel the benefits immediately. The solution is definitely not to...
---
• Mery Barrasso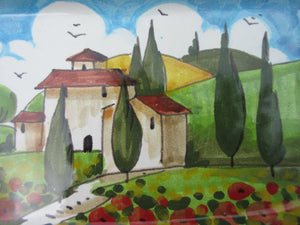 Monday of Easter week, which coincides with the day after Easter, is indicated as a holiday in many European countries and beyond.In Italy it is a special day that you spend with family and friends with a trip out of town, traditional outing and picnic ,barbecues and outdoor games. The weather certainly helps the desire to go out and spend this day outdoors and still indicates the beginning of the various initiatives and competitions in various areas and  regions. Also this year a few trips for families due to the pandemic, you can not go on outings outdoors but only...